How Long Should Your Sentences Be?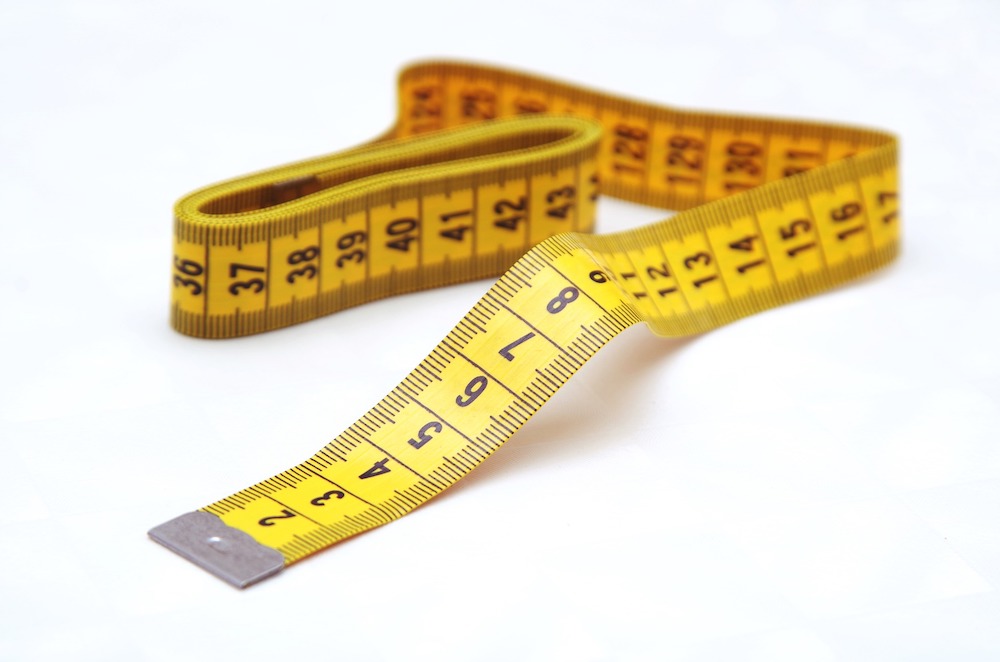 The sentence is ground zero for your writing. It's where the action happens, where style begins to emerge, and where your voice gets to shine. In fact, the entire structure of your essay, screenplay, or novel rests on a foundation of these smallest of literary struts.
So what makes a good sentence?
There are any number of variables, but a key one that is often overlooked is length. Regardless of your word choice or the brilliance of your prose, if the length of your sentences is too long or too short, your writing – and your readers – will suffer.
Long Sentences
The more you write, the less people understand. In fact, research shows that shorter sentences can have dramatically higher reading comprehension scores than longer ones. For instance a 14 word sentence has, on average, a 90% reading comprehension level, whereas a 43 word sentence drops down to a dismal 10%.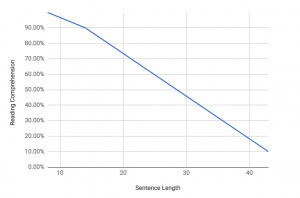 Here's an example of a sentence that might be too long:
A sentence whose meaning cannot be held in its entirety in a reader's mind will likely cause frustration because that reader will be unable to follow the flow of writing as they will have to continually go over what they've just read, a process that is almost always unnecessary and is typically the hallmark of an inexperienced writer or one who wishes to impress themselves and others by mistaking obscurity for brilliance.
By the time you reached the end of that sentence could you remember how it started? Splitting it up into two or more sentences would make it more digestible without losing any of its meaning.
How, then, do you know if a sentence has gone on too long? Our brains were built to process speech, so a good rule of thumb is to speak your sentences out loud. If you run out of breath reading a sentence then it's probably too long.
Short Sentences
That said, sticking with consistently short sentences can make your prose sound choppy or robotic. For example:
Short sentences aren't always better. Sometimes you want to vary it up. If you don't your writing will sound stilted. Balance is key.
Finding The Balance
Keeping your sentences below 25 words will make them easier to follow, but it's important to vary the lengths of your sentences to make them sound more natural. If you're having a hard time finding out if you've hit the right balance you can always try reading your sentences out loud.
Another thing to consider is your audience. Generally speaking, the younger your target reader is the shorter your sentences should be.
The Takeaway
Keep your sentences short enough (generally under 25 words) that the reader can keep the entire meaning of that sentence in their heads.
Vary your sentences so that they sound natural and engaging.
Know your audience and adjust your sentences accordingly.
Use a proofreading tool to help highlight your long sentences. You can start your free 15 day trial by downloading PaperEdit here.